Given the importance and high profile of the Bank junction scheme we thought that you would appreciate an update on progress and the timing of the introduction of the experimental scheme.
The 'Bank on Safety' experimental scheme will be launched on Monday 22 May. Between the hours of 7am to 7pm, Monday to Friday, Bank junction will be a pedestrian, bus and cycle only junction in a bid to significantly reduce casualties. This date will start to be communicated from today, Monday 24 April.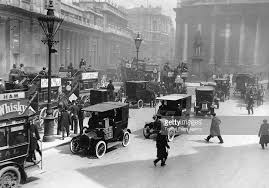 A report will be given in early July focusing on:
operational matters of the experiment to date, such as any proposed changes to the scheme
observations of how the experiment is working from a traffic perspective
data on the number of vehicles entering the City over the duration of the first couple of weeks
preliminary bus journey times on key corridors ( Cannon Street, Bishopsgate, London Wall, St Martin Le Grand/New Change).
The bus journey time data will be used as a proxy for general traffic journey times on the same corridors.
The data will be from the first couple of weeks of operation when new vehicle movement patterns will not have fully settled down. The data is provided to assist with informing the observational comments.
If you would like details of the longer term proposed monitoring strategy please get in touch.
Part of the monitoring strategy covers perception and whether the experiment makes a perceived difference.  From today the below online survey opens. It will close on Sunday 21 May. The survey is open to anyone that passes through Bank and can be accessed via the website www.cityoflondon.gov.uk/bankonsafety
The full public consultation phase for the experiment will open officially on 22 May, but will not be promoted actively for the first few weeks while the scheme settles. It is intended that following the verbal report, the consultation will be promoted more actively and have regular 'revivals' to capture as many individual responses as possible.  It is planned to close the consultation at the end of November 2017.
If you'd like to contact officers about the sheme you are more than welcome to do so direct via bankarea@cityoflondon.gov.uk or 020 7332 3839
We hope that you find this update helpful. Please do share it with colleagues, friends and family who use the junction.