Austin Friars added a large footnote to its rich history as The City of London Environmental Enhancement team undertook major public realm improvement works in 2015.  The team re-paved the footways in Austin Friars, raised the carriageway to footway level, enhanced the soft landscaping, installed new energy efficient lighting, and provided new seating, bicycle racks, and trees.
Austin Friars, the quiet heart of Broad Street Ward, touches almost everyone's life in the ward, from the Drapers, Furniture Makers, International Bankers, and Dutch Church communities who front it, to the many workers at Blackrock, Deutsche Bank, ING, KBC Bank and others who pass through it every day.
The original plan was set out in late 2014 and executed on time and on budget by the City of London Corporation team, with the full support of the community and elected members.  The City team consulted widely and openly, which led to community members being extremely coooperative on numerous inconveniences on noise, rubble, deliveries and events.  It truly was an exemplary communty-supported project done at speed.  So much so, that KBC Bank very very kindly held a 'surprise' reception on 5 November at City Social in Tower 42 to thank everyone involved.
A quick sense of what was achieved is in these 'before' and 'after' shots:
Before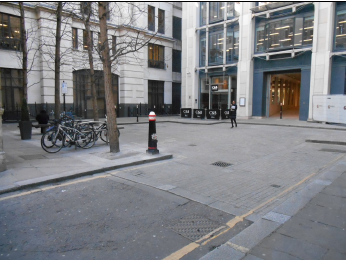 After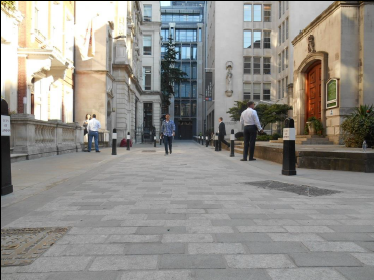 The full site plan gives a feel of the extent of the works: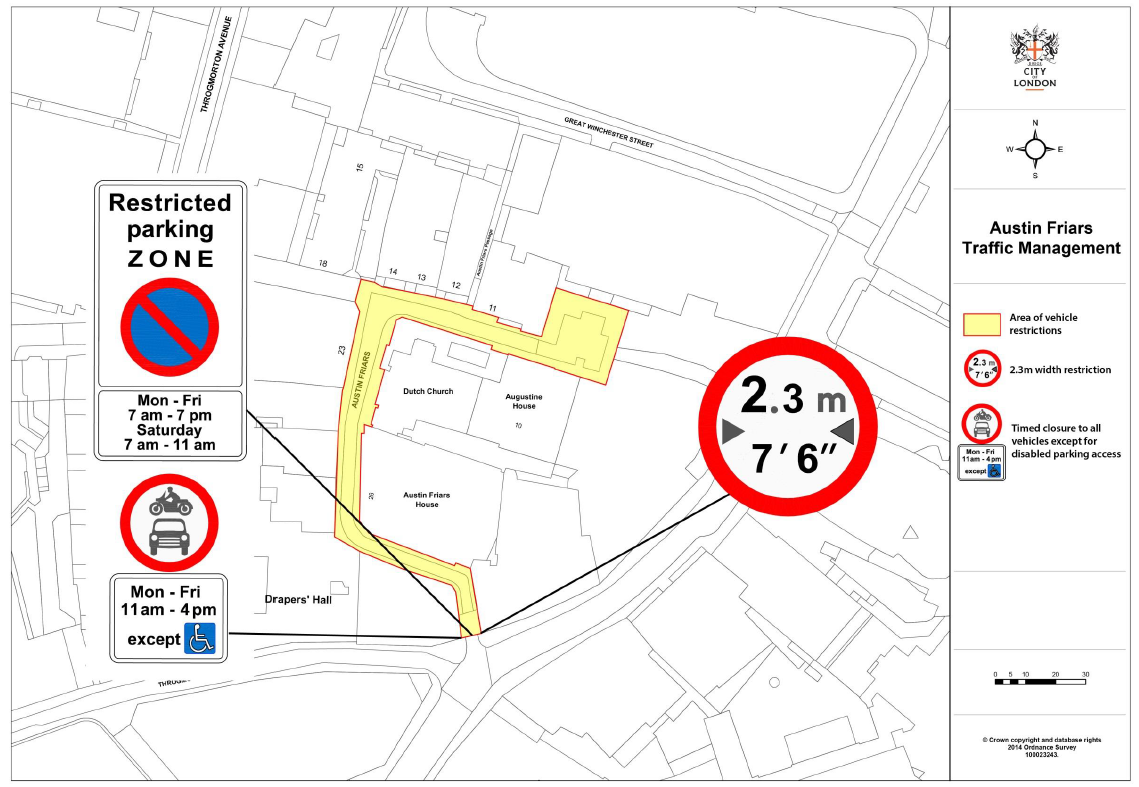 The project history below provides the original plan followed by the first and last newsletters describing progress:
Austin Friars – The Plan – 2014
Austin Friars Works- E bulletin – 1 – 20 February 2015
Austin Friars Works- E bulletin – 18 – 30 October 2015
It's a wonderful new heart to the ward – drop by and relax yourself sometime!