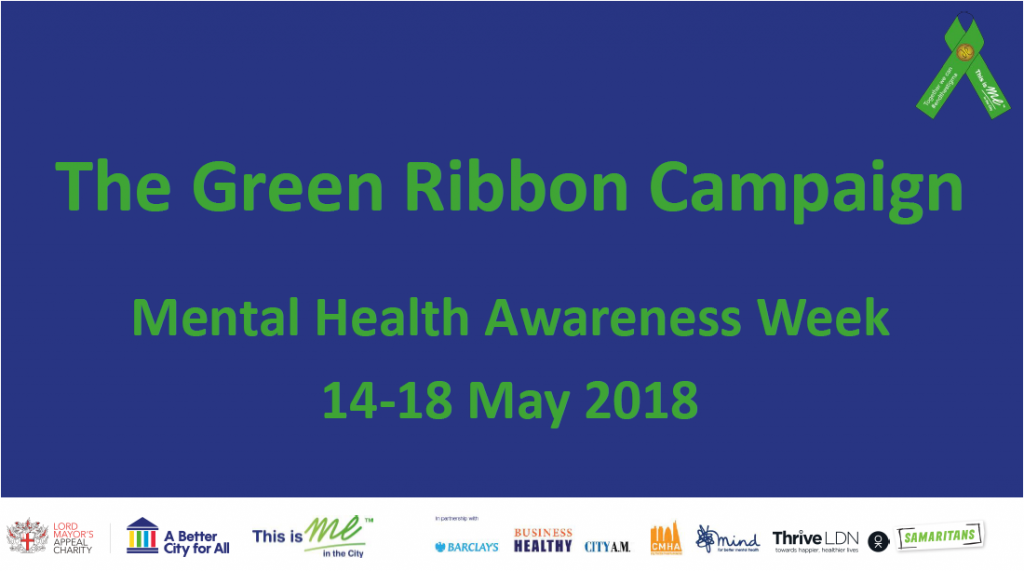 The Green Ribbon Campaign is back again and we want to make it bigger and better than in 2017!
It was a huge hit last year, with 85,000 ribbons being distributed to 165 organisations (both in the public and private sector), smashing expectations!
Last year wouldn't have reached so many people without the wonderful support of other organisations and networks who are equally striving to end the stigma around mental health – by working together we can #endthestigma!
There are many ways in which you can promote the campaign: