2017 looks like being a challenging year, both internationally, nationally, and here in the City.
Your elected Members for the Ward of Broad Street are unique in the City in each chairing a major City Committee which places us at the heart of decision making in the Square Mile.  We will be doing all we can to ensure that the City continues to prosper, whatever strategy the Government pursues to disengage from Europe.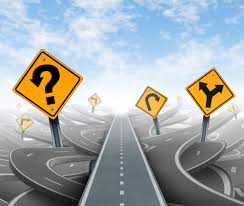 We pledge to deliver more on the local issues which affect the City and Broad Street Ward.  John Bennett and John Scott had long careers in the banking industry, latterly with Deutsche Bank in the Ward, whilst Chris Hayward is a resident in the Ward.  As Chairman of the Planning & Transportation Committee, Chris's responsibilities touch on the lives of everyone here in the City, both residents and workers.
Although less obvious, John Scott's chairmanship of the Markets Committee also impinges upon lives as our wholesale markets at Smithfield, Billingsgate and Spitalfields supply shops, restaurants and markets stalls throughout London.  Culture has long been at the heart of what we do in the City and the Guildhall School of Music & Drama, chaired by John Bennett, tops the Guardian's league table of conservatoires in 2017.
Each one of us has many responsibilities apart from these headlines.  We would welcome the chance to tell you more and there is nothing to beat a personal contact so please either respond to this message or contact us individually if you want to arrange a meeting either here at Guildhall or at your office or home if you live in the City.  A Wardmote (Ward meeting) will be held at Carpenters' Hall at 12 noon on Wednesday 22nd March.  This gives you the opportunity to question us and all the other candidates in the forthcoming City elections and we look forward to meeting you.
Learn more about the Ward, your Common Councilmen, and your Alderman from this short video:
John Bennett,
Chairman,
Guildhall School of Music & Drama.
john45bennett@gmail.com
Chris Hayward,
Chairman,
Planning & Transportation Committee
chris@haywardinvestments.com
John Scott,
Chairman,
Markets Committee.
john@historystore.ltd.uk
with the support of Alderman Professor Michael Mainelli, michael_mainelli@zyen.com