The City of London Corporation has granted approval for an experimental safety scheme for Bank junction called Bank on Safety. The scheme is aimed at improving the safety of pedestrians and road users at one of the worst collision hotspots in the City of London.
It is planned that only pedal cyclists and buses will be permitted to cross Bank Junction, Monday to Friday, between the hours of 7am to 7pm. The experiment will last up to 18 months and will not begin until work on Cannon Street is completed, which is expected to finish at the end of April.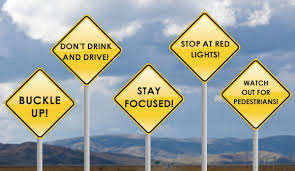 The primary objective is to achieve a 50-60% reduction in casualties in the Bank area, 75% which occur Monday – Friday from 7am to 7pm. We are also expecting to see improvements in air quality at the junction and reduced journey times for bus passengers on a number of routes. Pedestrians dominate this area during the working day and yet are given the least priority in time and space. The second most dominant mode is pedal cyclists, who in the peak periods account for around 50% of the vehicles crossing the junction.
The City has worked closely with Transport for London to ensure that the surrounding streets are not adversely impacted by the experiment. Traffic signals will be modified to regulate the overall network when the scheme goes live. Our expectation is that average vehicle journey times in the vicinity will be maintained, possibly improved. During restricted times, vehicles will still be able to pick up and drop off passengers near the junction, just as they do at the moment with the existing barriers, such as the guard railing. To mitigate the impact on taxis, new taxi ranks and an extension of existing taxi ranks will be provided.
As this is an experimental scheme, we will monitor and review the impact. Modifications can be made if necessary. The first review will take place four weeks after the scheme's launch followed by a report presented to City of London Committees. We will also begin a comprehensive public consultation after the Bank on Safety scheme is in place. This will give the opportunity to experience the changes and make comment whilst the City monitors the impact of safety and traffic movements. The City Corporation will need to determine whether the safety scheme should remain in place based on the evidence and comments.
Our entire project team are committed to continue to work closely with you and are available at your convenience. We are preparing materials that will help further explain possible modifications. Additionally, next month we will be hosting project briefings at St Stephen Walbrook Church on Wednesday 5 April at 12:30pm and 5:30pm.
We welcome you to visit our website, www.cityoflondon.gov.uk/bankonsafety, which is updated regularly. You can also contact our team directly at bankarea@cityoflondon.gov.uk or 020 7606 3839.