Apprenticeships provide an opportunity to address skills needs and support the competitiveness of the Financial and Professional Services sector.  They can help open the door to untapped talent by offering another route into the sector.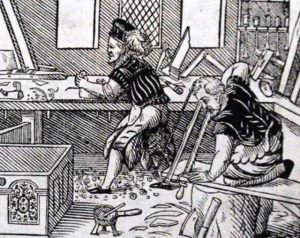 The City Corporation supports apprenticeships through its role on the Government's Apprenticeship Delivery Board and our policy and promotional work. As part of this commitment in 2017/18, we are running "Apprenticeships in the City", a FREE Apprenticeship programme of support, which is targeted at small to medium banking and asset management firms, looking to bring talent into their business, but are new to apprenticeships and wondering where to start.
Check it out here – https://www.cityoflondon.gov.uk/business/supporting-local-communities/Pages/Apprenticeships-in-the-City.aspx.
And Gresham College lectures on the subject too – "Apprenticeship in Early Modern London: City apprentices in the 16th and 17th centuries" – by Dr Patrick Wallis and Dr Christopher Minns – as well as by the Rt Hon The Lord Mayor Dr Andrew Parmley – "Apprenticeship: Politics, Education, or Reality Television".